Lincoln and the Radicals
T. Harry Williams


The struggle between Lincoln and a claque of Republican radicals bent on a complete economic and social revolution favoring industrial capitalism
Sometimes, in American politics, a conflict becomes so heated and divisive—as the conflict over slavery did—that the ground is set for civil war. Abraham Lincoln, a pragmatist who wanted to rebuild national unity, ran up against the radicals in his own party who insisted on a rigid solution, regardless of the cost to the country.
"Fine analytical judgment . . . excellent style . . . LIncoln and the Radicals deserves unrestrained praise and will be read carefully by lovers of American history and student of American politics."—Chicago Daily News
"If the pages of the volume crackle with sensational rhetoric, the authentic historical basis is abundantly given; the sensation (rather the high tragedy) is inherent in the theme."—Yale Review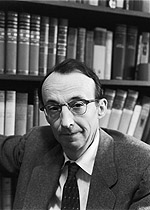 T. Harry Williams (1909–1979) was an award-winning historian at Louisiana State University in Baton Rouge. He obtained his Ph.D. from the University of Wisconsin–Madison in 1937. He first instructed history in the extension division of the UW from 1936 to 1938.

Inquiries regarding review copies, events, and interviews can be directed to the publicity department at publicity@uwpress.wisc.edu or (608) 263-0734.